The Chase Apartments
The Chase Apartments at Chase Park Plaza
The Chase Apartments offer an upscale, tranquil place for you to call home. Our luxurious and fully-furnished units are unlike any in St. Louis and you will enjoy all of our amenities and comforts – including a heated outdoor pool, movie theater, restaurants, fitness center and more, right at your fingertips.
Live the life at The Chase Apartments with all-inclusive luxury living! Imagine your living room overlooking the Central West End as well as an 18,000 square foot fitness center, three restaurants, a five screen movie theatre, and barber shop all under your roof.
Feel like enjoying a night in? Within steps from your apartment is a local grocery store where you can gather all the ingredients for a home cooked meal. If you prefer a night out explore the numerous restaurants and shops at your fingertips in The Central West End while ending the evening with a stroll through Forest Park.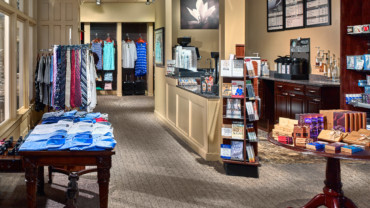 Featuring Starbucks coffee, our gift & coffee shop can provide you with the extra boost your day needs.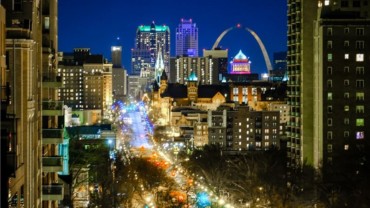 We provide shuttle services to the Barnes-Jewish Hospital between the hours of 7am to 10pm. Please ask an associate for more information.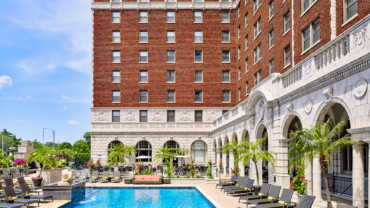 Relax around the most elegant hotel pool in St. Louis. Surrounded by fountains and stone-carved porticoes, our Mediterranean-style swimming pool is a splendid oasis situated in an elegant piazza.
Contact us to schedule a tour of The Chase Apartments, today!